Sunday, July 9, 2017
from the crypt to the astrofloor



THIS. IS. SO. GOOD.

What an apt name, this is.
;4:58 PM

Sunday, July 2, 2017
under pressure
Good god.

I am ashamed to say that in all my years of existence, I've always thought the rendition of Under Pressure by The Used and My Chemical Romance was an original piece.



And only via watching GLOW did I discover that THIS is the original:



THE ORIGINAL IS SO CHARGED WITH ENERGY. Was mesmerised watching the video.

;_;

#theimportanceofsoundtracks
;2:12 AM

Monday, June 5, 2017
Bye Bless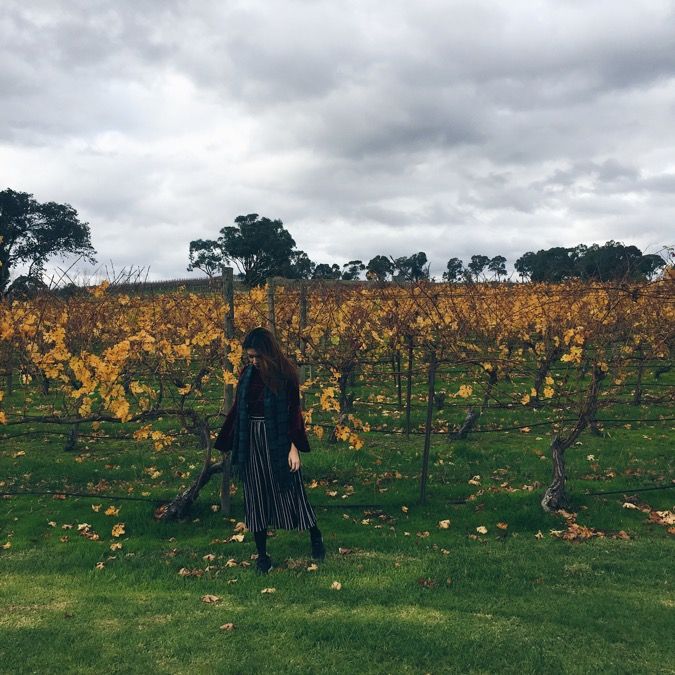 Went overseas to the cold lands of Melbourne - well it's not really that cold, but when the wind blows and finds its way into your nether regions due to your smart choice to don a babydoll dress instead of sensible jeans, one can't help but shiver - in search of answers but found none. My heart is in disarray, just like my emotions, and --- gah.
Blooming daffodils.
Things will work out on their own. I need more time to think this through.
I've ended my almost-two years with Bless Inc Asia and am starting my new job tomorrow.
(:
I hope to return to more regular blogging, so do holler via FB or IG if you feel like longer prose is what you'd like from me.
Ciao.
;1:00 AM

Wednesday, May 17, 2017
Gave up so much of my energy, commitment, time and effort.
Gave up so much of my life.
To be treated this way.
What did I even do this for?
;1:26 PM

Thursday, January 5, 2017
2017
Yesterday as I was chatting with my mommy & daddy close to midnight, it hit me for the first time that, even when we're jolly, we speak at rather high volumes also. I always get very frustrated at my parents for not being able to keep their tone down when they're unhappy, because I always felt that yelling or raising one's voice never made a tense situation better or easier. During heated arguments, I rly wanted all of us to be calm and be understanding, and to try to work things out without yelling. But I realised yesterday, that maybe we're just the kind of family who yell at each other regardless of whether we're happy or unhappy. Hmm. So, it's been four days into the new year. It's being a shitty first week. Receiving bad days whilst on my way to the first day of work, not keeping to my resolutions of not being unhealthy (just had instant noodles 🌚) and being on time... Shit happens. But I hope we'll survive it. I hope I dare to seek proper help this year, and I hope I can be healed. Everyone has different goals and preoccupations. Mine is not to go crazy. I think. Can lah. Right?
;12:16 PM

Monday, November 21, 2016
So it's official.

These are the items that I've lost, in the most absurd of manners:

1. Etude House Auto Soft Touch Lip Liner #1 - Rose
2. Etude House Auto Soft Touch Lip Liner #2 - Pink Beige
3. Etude House Auto Soft Touch Lip Liner #4 - Real Rose
4. Dollywink pencil eyeliner in black
5. Dollywink pencil eyeliner in brown
6. TheBalm Meet Matt(e) Hughes liquid lipstick in Charming
7. Daiso eyebrow pencil in brown
8. Daiso eyebrow pencil in dark brown
9. L'Oreal Voluminous Superstar Liquid Eyeliner
10. A super dope eyelash glue from a Taiwanese brand
11. 1028 Ultimate Oil control powder
12. Tarte Tarteist Lash Paint mascara
13. Etude House Big Cover concealer

And last but not least,

14. Kat Von D Liquid Lipstick in Requiem

SIGH. My heart aches the most for the TheBalm liquid lipstick and the Kat Von D liquid lipstick. Luckily I pulled out my Tarte bronzer and Inglot blusher?!

I would have been heartbroken. But oh well. Will make do with the rest of my makeup (which is a considerable amount...) for the next month.

This shall be a reminder(/punishment) to self that one ought to be a little more careful when it comes to zipping up one's bag. I should be thankful that it was my makeup bag, instead of my wallet, which dropped down into that portable toilet HURHURHUR.

This happened last night at the Amoy Street Bloc Party, which was amazingly fun - though I was exhausted, and like my colleagues asked, "We have two clients on the street, of which toilets can be used - why'd you even step into that portable toilet?" It's a long story but in short I was closer to the portable toilets. Oh well!

//

Today I walked home with a heavy heart, wondering if my norm will always be sadness, and if glimpses of happiness will be rare occasions.

Out of a slightly curiosity I replied your text, and we caught up for a bit.

We both agreed that we made an impression on the other.

I think that's really all that counts.

Letting go's something really difficult for one's mind to do, and I struggle with it constantly, especially when it comes to you.

You really ease my heart though.
;11:32 PM

Thursday, October 20, 2016
One of my favourite Chef's Night Out episode, for sure!
//
I'm so very, very, very tired.
I am exhausted.
But I have to press on, because I have another event to prep for.
I hope I'll never lose my spark for life
Labels: chef's night out, exhaustion, munchies
;11:55 PM

profile
PAMELA
twelfth may
njf.pamela@hotmail.com
facebook
tumblr
twitter
Portia-Leila.strikingly.com
I write about my everyday experiences & pen down my thoughts in this lil' space. I read, listen to music, have a passion in language, love makeup and most of all, I observe. I really like learning.
I love making a difference.
All information and pictures on the blog are property of Pamela unless stated otherwise. Please ask for permission before using any information from this blog, thank you!
Instagram
tagboard
credits
Layout & Image:
!zrow